What is Women Changemakers Network and how it all started
What is Women Changemakers Network?
The Women Changemakers Network aims to provide membership opportunities to both individuals and groups (organizations). The approach of the network focuses on women empowerment & development worldwide and providing networking solutions for individual changemakers-women entrepreneurs/business professionals who are united to achieve their goals through collaborative efforts with other changemakers across the globe.
Achieving success requires that we use our knowledge and resources effectively and efficiently; together we can do so much more! Through the Women Changemakers Network members gain access to topics that are vital to growing their businesses and creative ideas that will help them reach achievement of their goals.
Women Changemakers can collaborate, learn and benefit from one another. As a community of women changemakers, we are leading a movement that brings together women from all over the world, in order to help them be more successful and have a positive impact on the lives of others around them.
How did it all started?
Women Changemakers Network or the word 'Women Changemakers' were born from our founder, Kenneth Choo's where his initial vision changes from "Mothers are the Changemakers of the New Economy" to "Women are the Changemakers of the Economy" when he started his StageClosersSHEROes™️ Mentorship Programme together with his mentor and business partner, Jack HM Wong in May 2020 where they mentor female speakers to be the female powerhouses and the leaders in the new economy.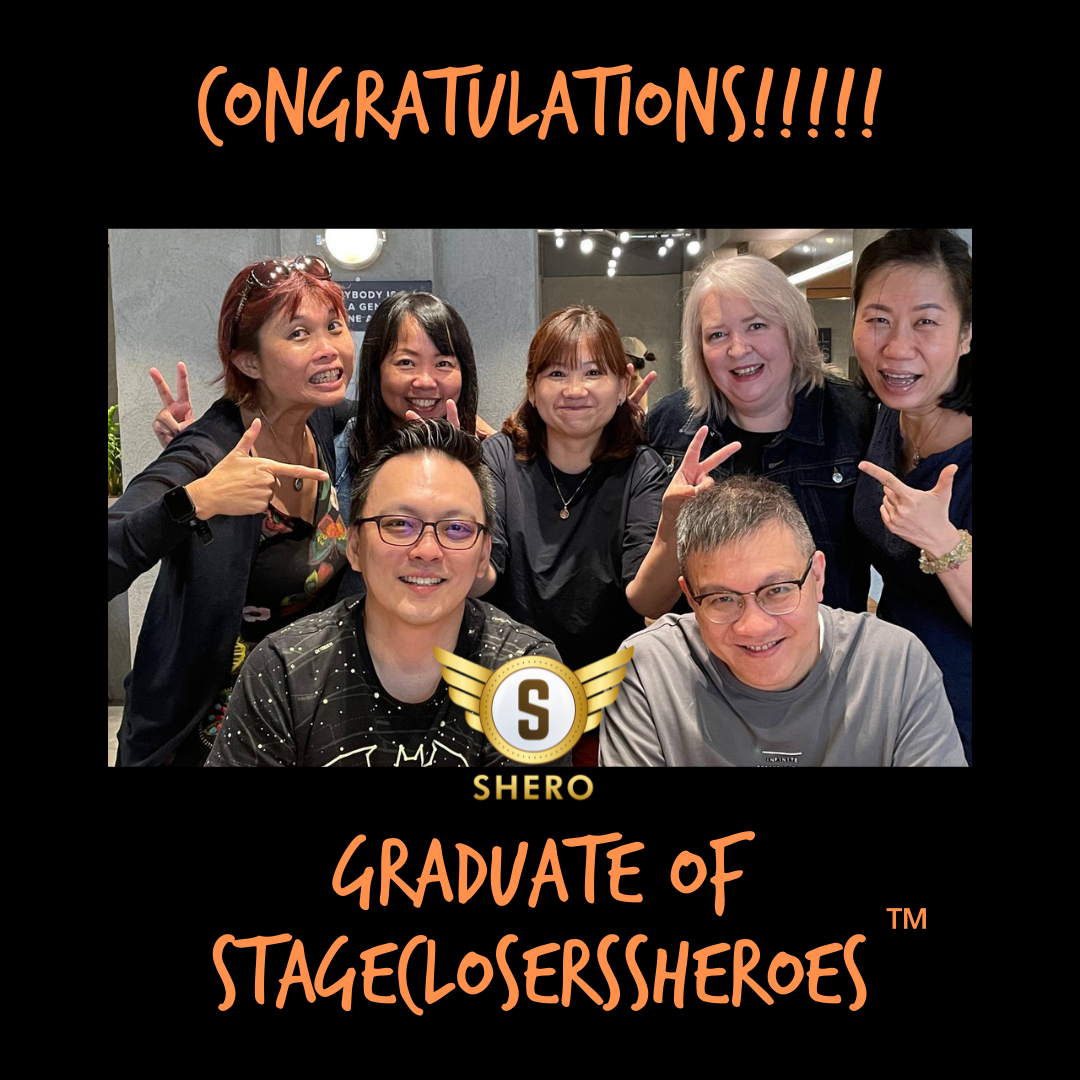 On Nov 2020, Jack & Kenneth launch their inaugural virtual summit - Changemakers Virtual Summit 2020 featuring only female speakers such as Claude Silver (Chief Heart Officer of Vaynermedia), Tin Pei Ling (Elected Member of Parliament in Singapore), Hannah Tan (Media Celebrity in Malaysia) together with their 1st batch of students from the StageClosersSHEROes™️ Mentorship Programme.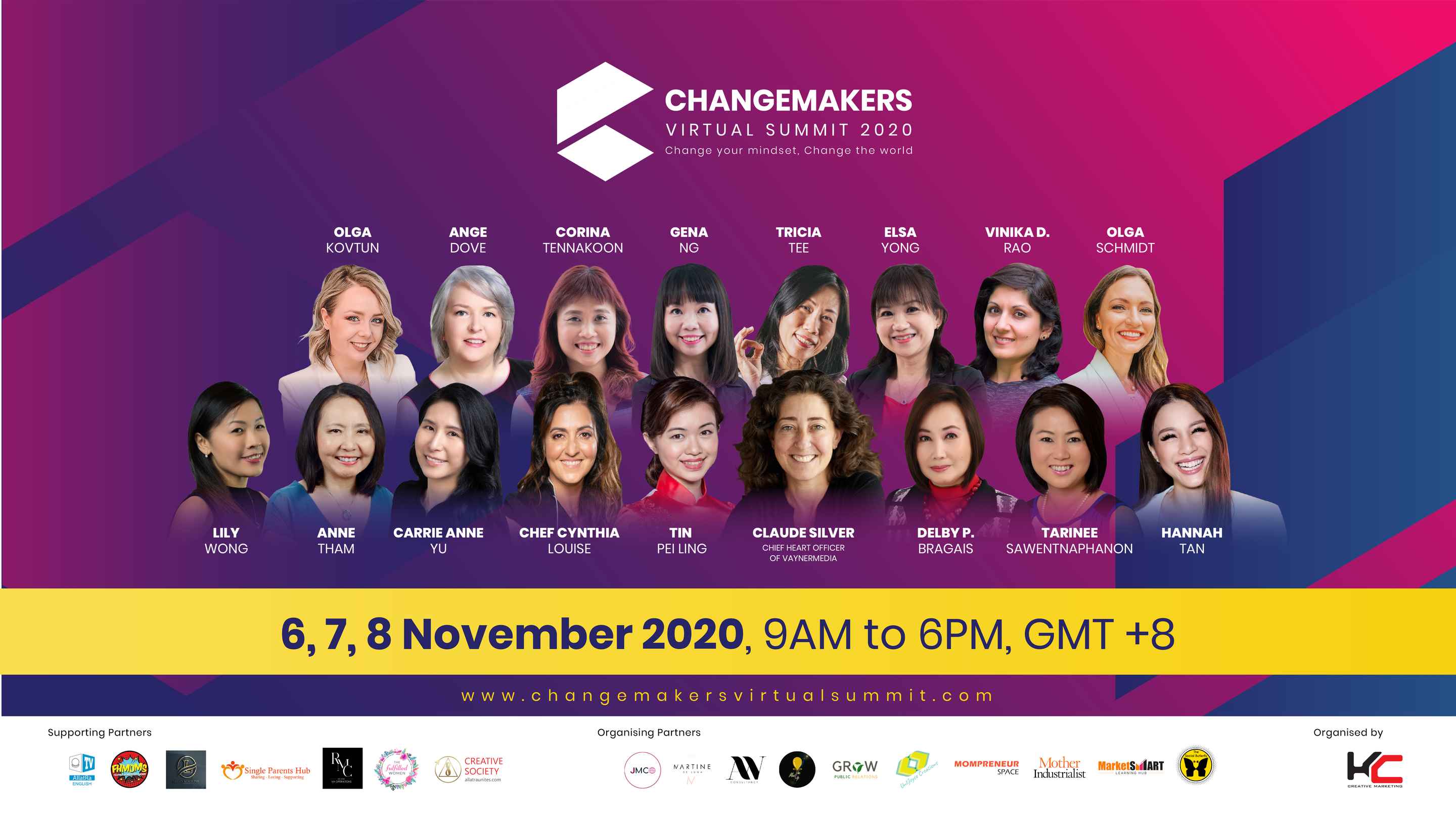 In March 2022, they changed the name from 'Changemakers Virtual Summit' to 'Women Changemakers Summit' and did the 2nd summit featuring 14 international female speakers over the weekend.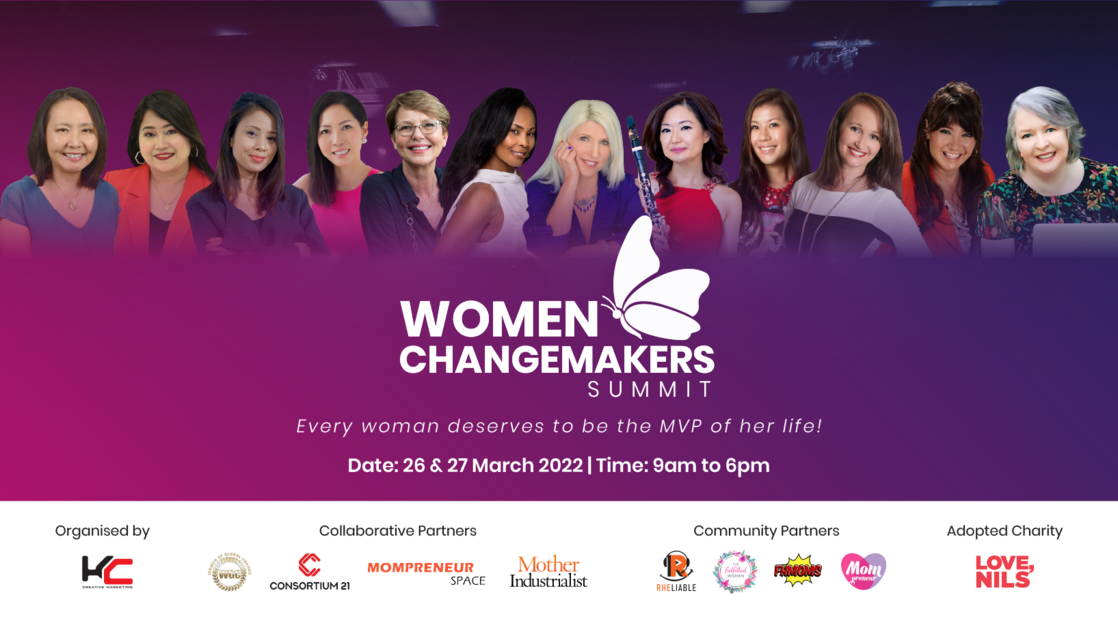 The Next Women Changemakers Summit will be in 2024!
Join our Women Changemakers Network's Telegram Group now for more update and activities! 
Are you ready to be a part of the journey? Join us today! 
See you on the inside!
Team Changemakers