Women Changemakers Summit 2022
Women Changemakers Summit - 26th & 27th March 2022
WHEN: 26 & 27 March 2022, Sat & Sun, 9 am to 6 pm
Everyday we hear about another woman who is changing the world, but it seems like we still have a long way to go. Women are constantly told that they can be anything they want to be, but we all know that this isn't always true.
Despite the progress that has been made over the years, women still face many obstacles when it comes to achieving their goals and are still not treated equally in many parts of the world.
In fact, in some countries women are barely able to leave the house without permission from a man.
That is how the "Women Changemakers Summit" idea was born in 2020 with just a simple idea of creating a stage for women to voice out and share their message that would change the world even by a bit or one person at a time. Our founder, Kenneth Choo had this vision of "Women are the Changemakers of the New Economy" and that is what the world needs now - Love, Compassion and Empathy!
We hope that this year's summit will inspire you to take control of your life and become the M.V.P. of your own journey.
This year's summit theme is "I'm the MVP of My Life," which focuses on Mindset, Voice and Profit – the three skills that the summit aims to bolster through the presentations of a diverse line-up of international speakers and also telling you that you are the Most Valuable Person of your life!
Each speaker will cover a topic relevant to the flexibly interpreted theme of the Summit:
MINDSET (how to get out of a bad mindset)
VOICE (to speak up for ourselves and others)
PROFIT (how to make money with your voice)
Join the Changemaker movement and help empower all women to be their own MVP!
We organize events, provide content about empowering stories from other changemakers in order for us ALL to have a voice.
One of our goals is also having more dialogues around global change-making opportunities that can make an impact locally as well as globally - because we realize not everyone has access or time but they too deserve this opportunity.
For this year's Women Changemakers Summit, we are adopting a charity of choice - LOVE, NILS and we are going to do both a crowdfunding campaign & Volunteer Call Out.
LOVE, NILS X Women Changemakers Summit Fundraise - https://bit.ly/LOVENILSxWCS2022Fundraise
At LOVE, NILS, they provide emotional, social and community support to cancer patients and caregivers. They guide them through the healthcare system, provide professional therapies, community support and more. As a registered charity, their goal is to be there for them before, during and after treatment, every step of the way.
Their founder, Lesli Berggren who will be speaking later.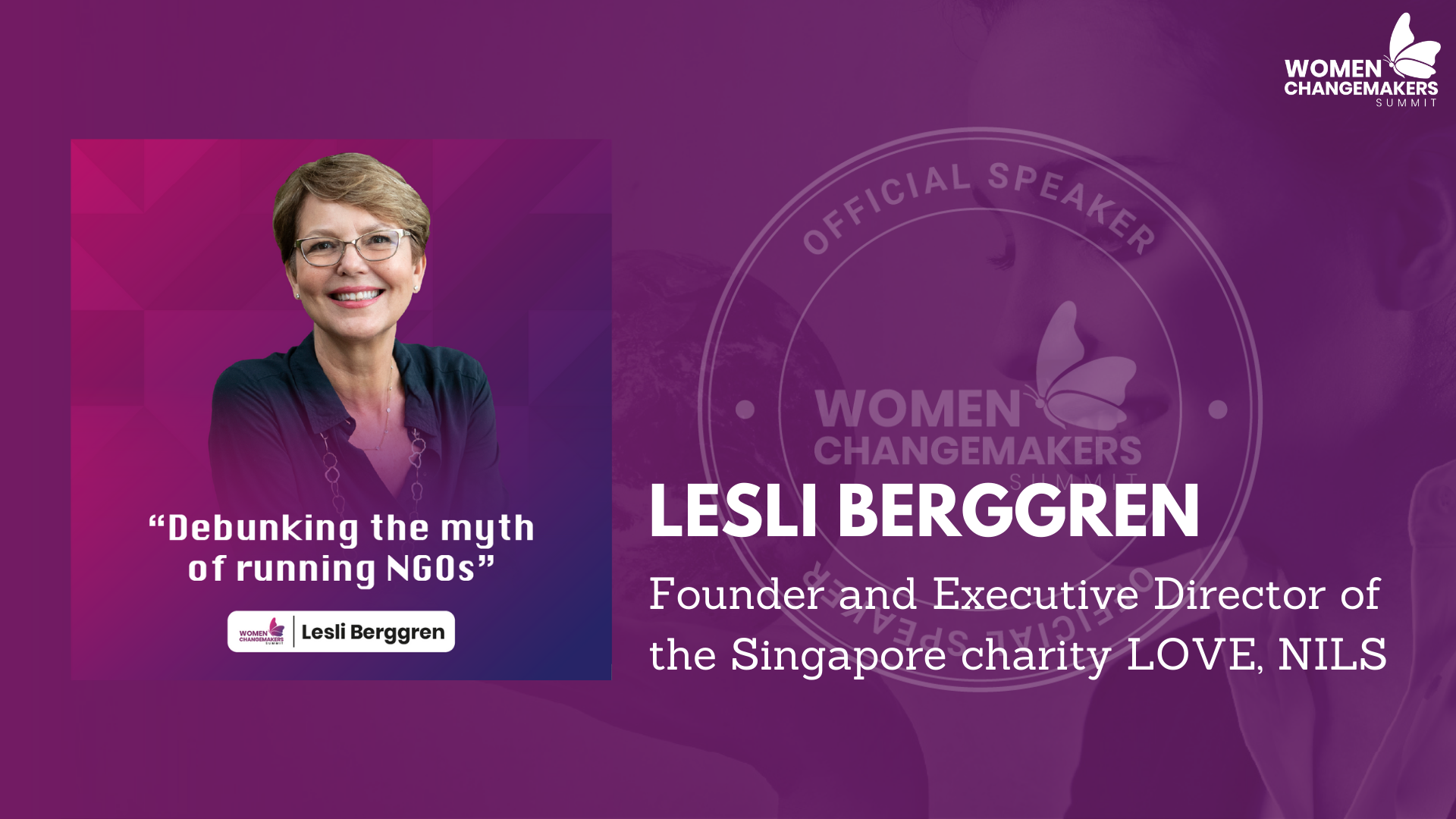 Read about her here: https://www.lovenils.org/blog/lesli-berggren-her-story-behind-love-nils

Meantime you can check out last 2020's Summit - https://www.changemakersvirtualsummit.com/